Market Pay Rates
As a nurse registry, we cannot set your fees. You and a client will determine your pay rate. But we can – and do – endeavor to find clients who are willing to pay at least market rates for the caregivers we refer to them.
Receive Client Payments on a Weekly basis
We understand how important it is for you to get paid quickly. Accordingly, we process caregiver invoices weekly and disburse client payments on those invoices weekly as well. 
Office Support
When you need another client referral, we are always available to offer additional client referrals.
Compatibility
You retain control over your happiness. If you are not happy with your client, you always have the right to end your relationship with the client at your discretion. When that occurs, we stand ready to refer to you additional client opportunities.
Flexible Schedule
You work when you want to work.
You're In Control
As an independent contractor, you run your business.
Screening Protocol
All caregivers, to be eligible for referral to a client, must be able to communicate in English and be able to operate a smart phone.
Level 2 Background Screening

Eligible status with the Agency for Health Care Administration
Health Statement

Free from communicable disease
CPR

American Red Cross, American Health Association, Health & Safety Institute, or EMS Safety Services
HHA diploma

Florida Department of Education accredited school
HIV/AIDS Training Certification
Alzheimer's/Dementia Training Certificate
Assistance with Self-Administration of Medications Training Certificate
Auto Insurance and Vehicle Registration
Professional Liability Insurance (PLI)
Covid Vaccination Record Card (Optional)

Caregivers who are vaccinated are more in demand by clients.
Ready to make a Difference at Collier Home Care?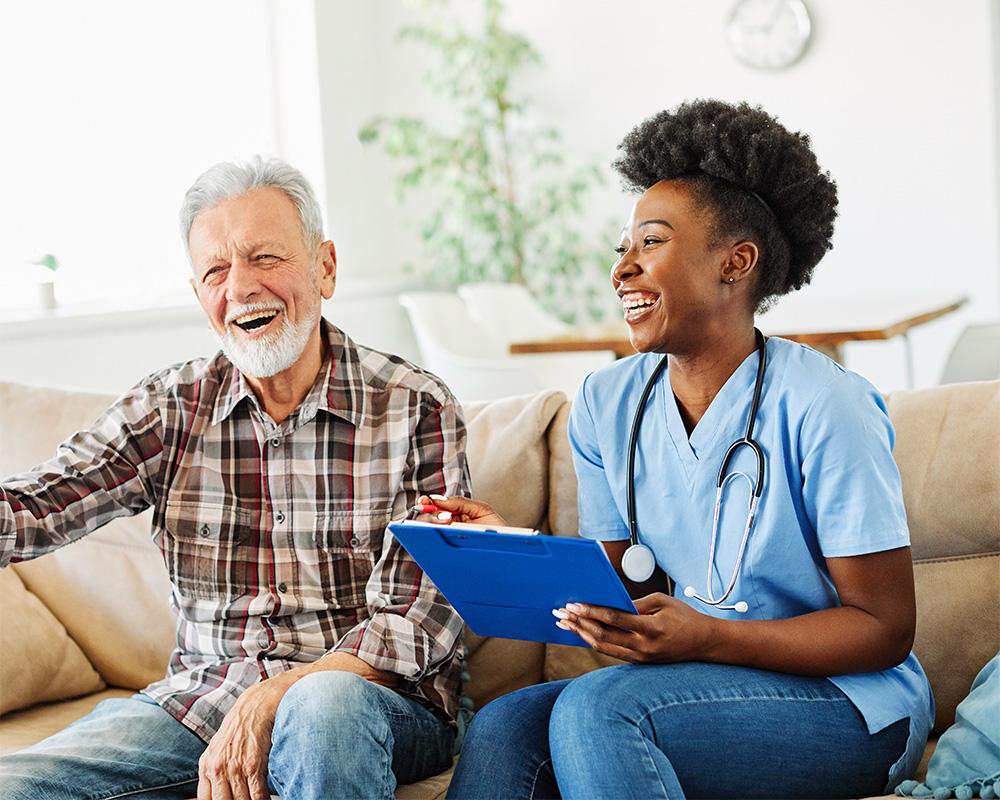 Our Commitment to People
Collier Home Care is committed to people. We believe that compatibility is key to achieving lasting relationships with our office staff.