Everyone needs some sort of social interaction; it's just a natural part of being a human! But getting around to see friends or family can be hard when we reach a certain age. Collier Home Care refers caregivers who provide senior companion care so that your loved one can live at home while getting the interaction they need and want. The certified nurse assistants (CNAs) and home health aides (HHAs) we refer can be there to play games, watch TV, help your loved one with a hobby, and more.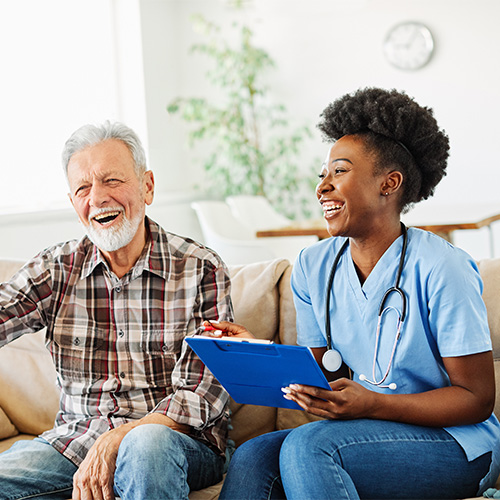 Companionship
We refer independently trained companions who can provide socialization, conversation, and companionship to help alleviate loneliness and isolation, and improve overall well-being.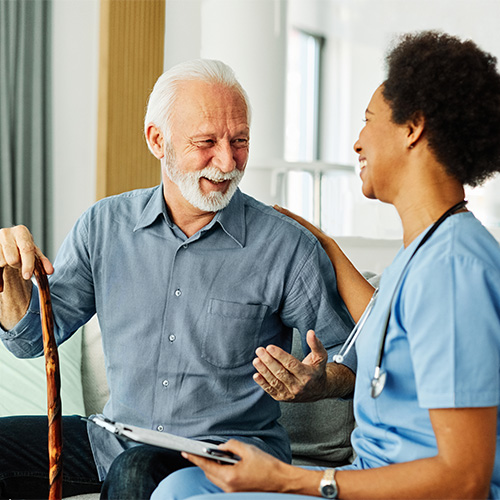 Light Housekeeping and Laundry
The caregivers we refer can assist with light housekeeping tasks such as dusting, vacuuming, laundry, and other household chores to help maintain a clean and organized living environment.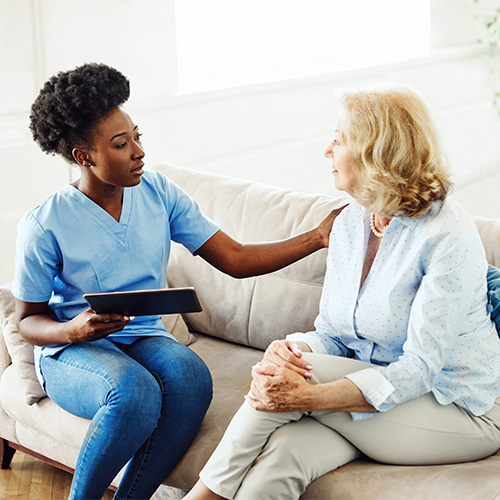 Medication Reminders
The caregivers we refer can provide medication reminders to ensure that medications are taken on schedule and in the correct dosage.
Grocery Shopping and Meal Prep
The caregivers we refer can assist with grocery shopping and meal preparation so that you or your loved one receives healthy and nutritious meals.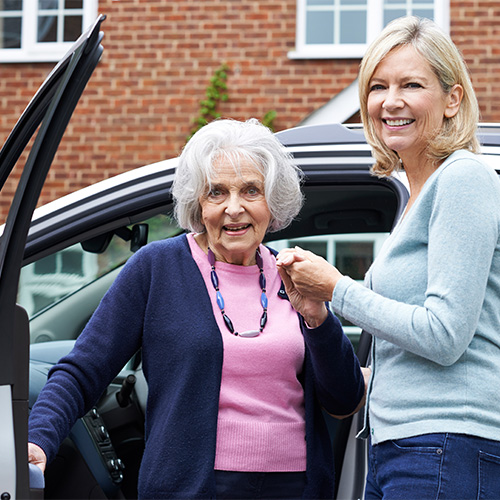 Driving, Errands, & Appointments
The caregivers we refer can provide transportation services for errands, appointments, and social engagements, allowing you or your loved one to remain active and engaged in the community.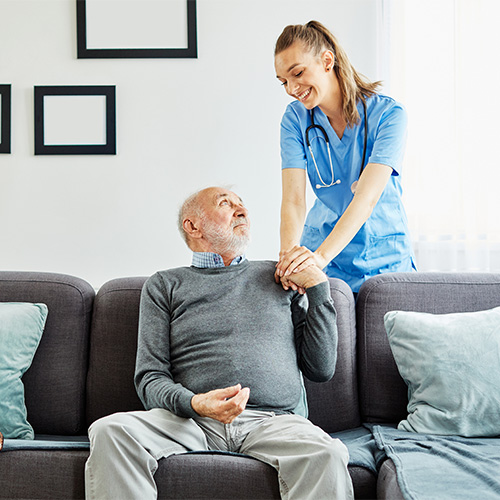 Pet Care
The caregivers we refer can assist with pet care tasks such as feeding, walking, and grooming, to help ensure that your furry family member is well-cared for and happy.
A Vital Element for Success at Every Age
Companionship is an essential part of being human. In order for human beings to thrive, we require regular interactions with other human beings. Even the most introverted and isolated among us require some exposure to social structures on a fairly regular basis.
This can become difficult as we age. Families and friends move away or aren't as readily available as they used to be. Gathering with others may become increasingly difficult due to geographic, financial, or mobility issues. Collier Home Care can help.
By striving to select and refer only the best CNAs and HHAs in the greater Naples area, Collier Home Care can refer to you a caregiver who can provide your loved one with the utmost in-home care services. Companion care for the elderly plays a vital role in their continued health and happiness, and sometimes, family or friends are unable to fulfill that role. For this crucial element in your loved one's life, you can trust Collier Home Care to refer only the best providers of companion care services.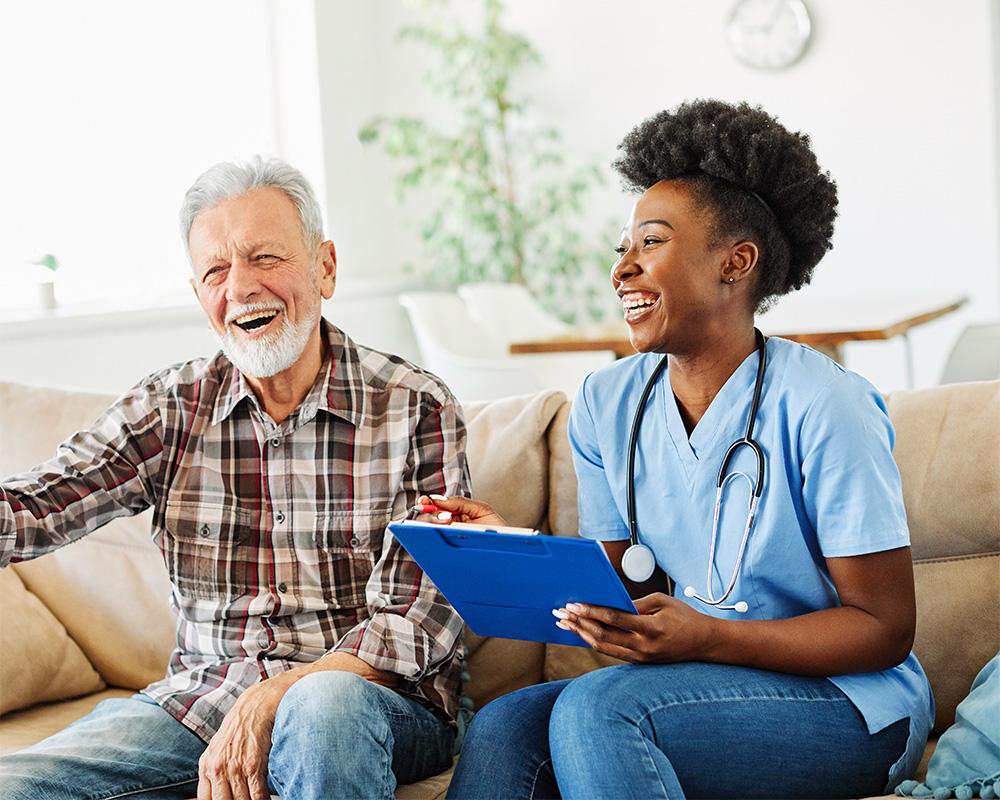 What Does Companion Care Look Like?
At Collier Home Care, we strive to refer care providers who can make companion care look a lot life friendship or spending time with family. Your loved one should be a caregiver's top priority. Companion care services may include:
Going for walks or gentle bike rides

Enjoying a movie at the local theater

Playing crossword puzzles or other games to increase cognitive abilities

Completing puzzles

Watching game shows or nature documentaries

Enjoying conversation together

Knitting, crocheting, or other textile arts

Making crafts for home or holidays

Telling stories or reminiscing

Using an online platform to connect with family or friends

Playing games

Cooking or baking

…and much more
If your loved one is in need of a caregiver who can provide companion care, look no further than Collier Home Care.
The CNAs and HHAs We Strive to Register
We understand that your loved one deserves only the best in care from their companion. We strive to ensure that the independent CNAs and HHAs that Collier Home Care refers to client are the finest in the industry. The caregivers we vet must demonstrate extensive independent training, innovative approaches to problem-solving, and most of all, authentic compassion and empathy.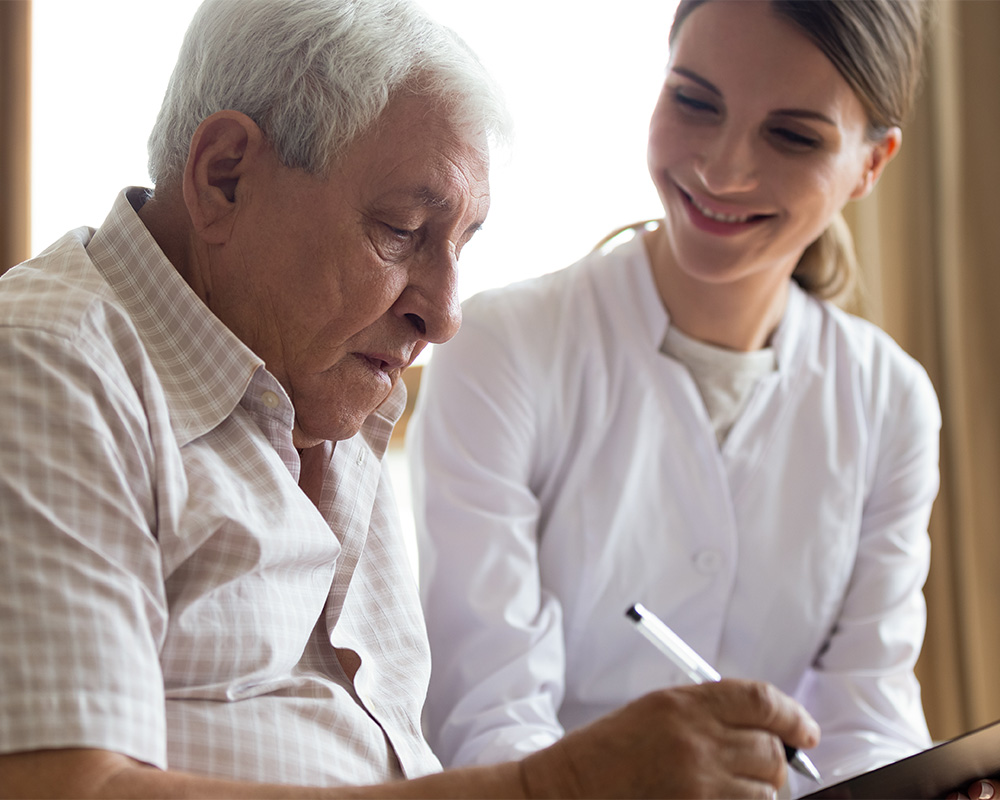 Companion Care - Get Started Now
Contact Collier Home Care Now
Please contact us with any questions or comments you have about our company or our caregiver referral services. We have an On Call service that reviews inquiries after hours and on the weekend. We are here to serve clients seeking a caregiver referral in the greater Naples, Florida region.
For a more immediate response,
please call our office number below:
"*" indicates required fields